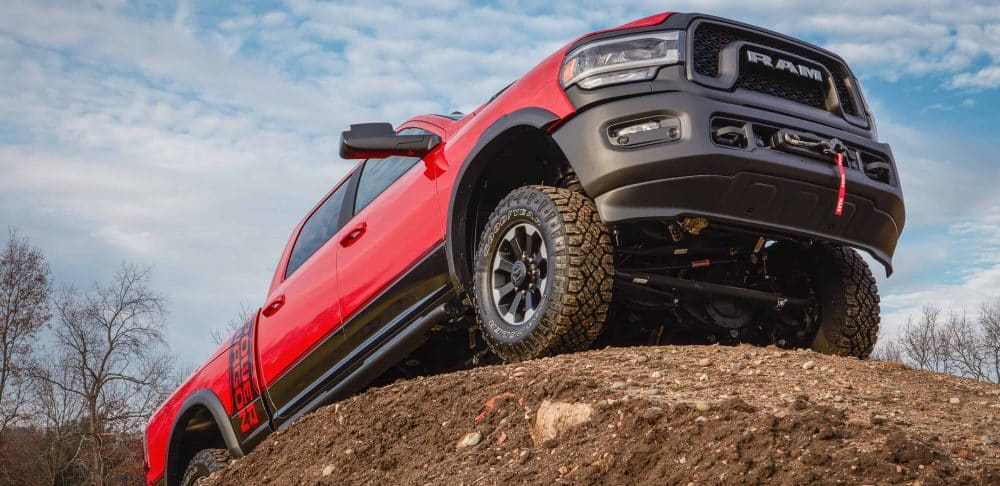 Spring Maintenance for your Pickup
Brought to you by Legacy CDJR
Spring has finally arrived! We're out of the colder winter months, and we've finally turned the corner to spring. Now is the perfect opportunity to get your vehicle as ready for these warmer months as you are. This holds especially true with pickup trucks, which are always being utilized for one task or another. Nothing is more important than keeping them in the best working condition they can be. Down below we are going to be going over some helpful tips that will keep your truck on the road, and ready to help you with any job that you need done. Here at Legacy CDJR, we want to help serve the La Grande area however we possibly can. Keep reading and learn more!
What spring maintenance tips do you have?
Your truck is a vital part of your life, whether that be because of towing needs, or payload, either way, you want it to last a long time. That is why, especially when it gets warmer, it's the perfect time to make sure that everything is functioning as it should. We want to help you with that, which is why our service center is equipped with all of the tools we need to get the job done.
Inspect hoses and belts: In pickup trucks, it is vitally important that you make sure all hoses and belts are in good shape. Any sign of degradation means you should be replacing them, and even if they don't look bad, belts that are old should most likely be replaced, too. It's a rule of thumb that rubber older than five years should be replaced. This is just an easy way to keep the system running efficiently.
Check brakes: There are many moving pieces to your brakes that you should be looking over to make sure that they are functioning properly. This means looking over fluid levels, along with brake lines and hoses. Having brakes that weren't maintained is incredibly dangerous, and with warmer weather, there's no excuse to not have them serviced.
Monitor tire pressure: Your tires are an important aspect of the entire system that is your vehicle. When you have issues with tires, that can create long term damage to not only the wheels, but the suspension of your pickup truck. You can even see a decrease in fuel economy if the tire pressure isn't what meets the recommendation by the automaker. 

Test your battery: After handling winter, your battery could have been significantly drained. That's why now you should take this opportunity to not only see how your battery is functioning by getting it tested, but also the wiring, including the plugs and terminals. Nothing is too small to look at, especially when it comes to making sure that your vehicle can continue running the way it should be.
What does Legacy CDJR offer?
At Legacy CDJR, we work hard to serve the La Grande area by having the best service center around. This means allowing you to
schedule service online
, and to take advantage of our great specials and knowledgeable technicians. We hope we'll see you soon, and we know that we can get the job done.