Custom Order a New Chrysler, Dodge, Jeep, or Ram Vehicle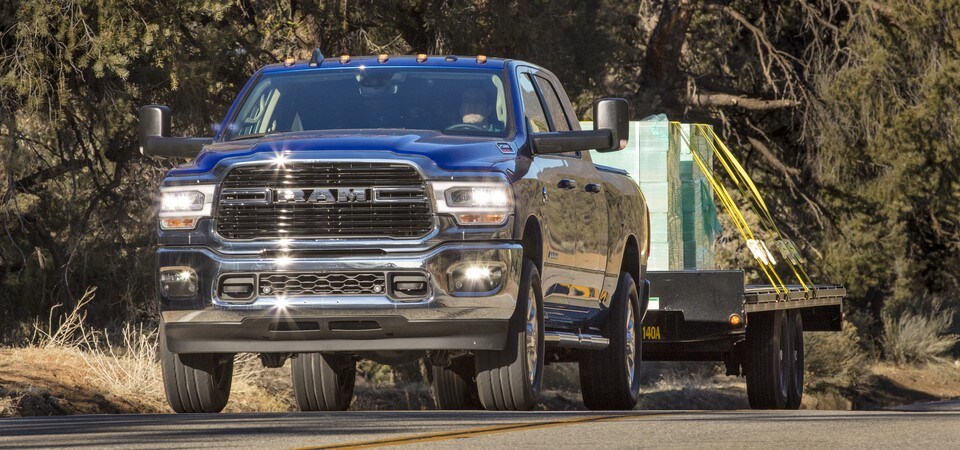 Custom Order Your Dream Car, Truck, or SUV at Legacy Chrysler Jeep Dodge Ram
Did you know that you can place a custom order here at Legacy Chrysler Jeep Dodge Ram to get the perfect vehicle for your lifestyle? The Chrysler, Jeep, Dodge, and Ram families offer a dazzling selection of options when it comes to the kinds of vehicles to explore. With so many models, configurations, and more to dive into, it's possible that the specific model that you're looking for isn't currently available in our inventory of new cars, trucks, & SUVs near Elgin. Instead of settling for what we have in stock, you can place a custom order here at our dealership and get the vehicle you want from the manufacturer!
Custom Order a New Ram Vehicle Near La Grande

The lineup of new Ram trucks is known for having a fantastic selection of configurations to choose from that make every new Ram 1500, new Ram 2500, or new Ram 3500 truck feel tailored to the kind of work you need it to do. Whether you're looking for a new truck for your personal use or your business, you can custom order the exact truck that you need so that you can feel confident about its capabilities. You can choose the body style, engine, and features you need to get the most out of every job.
Custom Order a New Jeep Vehicle Near La Grande

New Jeep vehicles make phenomenal adventuring companions thanks to their off-road prowess. When you place a custom order for a new Jeep Cherokee, new Jeep Grand Cherokee, new Jeep Grand Cherokee L, or new Jeep Wrangler, you can choose the exact features you need to make it the best possible partner for your journeys around La Grande, OR. You can outfit your Jeep model to have the perfect blend of capability, comfort, and tech, and you can depend on our team to walk you through all the details so that you can be sure that you get what you need when you place a custom order.
Custom Order a New Dodge Vehicle Near La Grande

If you're looking to add an extra element of exhilaration to your drive, you can find a wide range of ways to bring your daily adventures around Pendleton, OR to the next level when you dive into the lineup of new Dodge vehicles at our dealership. Performance-oriented models like the new Dodge Charger, new Dodge Challenger, and new Dodge Durango make it easy and fun to take command of the highway. When you place a custom order, you can make sure that your new Dodge model is tailored to your specific needs. Make sure the color, engine, and interior features are just right when you work with our team to build the ideal new Dodge model.
Custom Order a New Chrysler Vehicle Near La Grande

The lineup of new Chrysler vehicles is home to a variety of elegant and dependable family vehicles like the new Chrysler 300 and new Chrysler Pacifica. Whether you choose to go with the classic family sedan or the dependable minivan, placing a custom order for your next Chrysler is the perfect way to ensure that you get the features and amenities you want. Our Chrysler experts are ready to guide you through the ordering process so that you can have full confidence in your next Chrysler purchase at our dealership serving Baker City, OR.
Place a Custom Order Today
Our team here at our dealership serving Enterprise, OR is ready to help you through the process of placing a custom order for the car of your dreams, so please don't hesitate to stop by our dealership to learn more about how it works. Our dealership is easily accessible via OR-82, and we're only moments from the Grande Rhonde River. So, it's easy to get to us and take advantage of our services. We look forward to serving you, and we hope to see you soon!