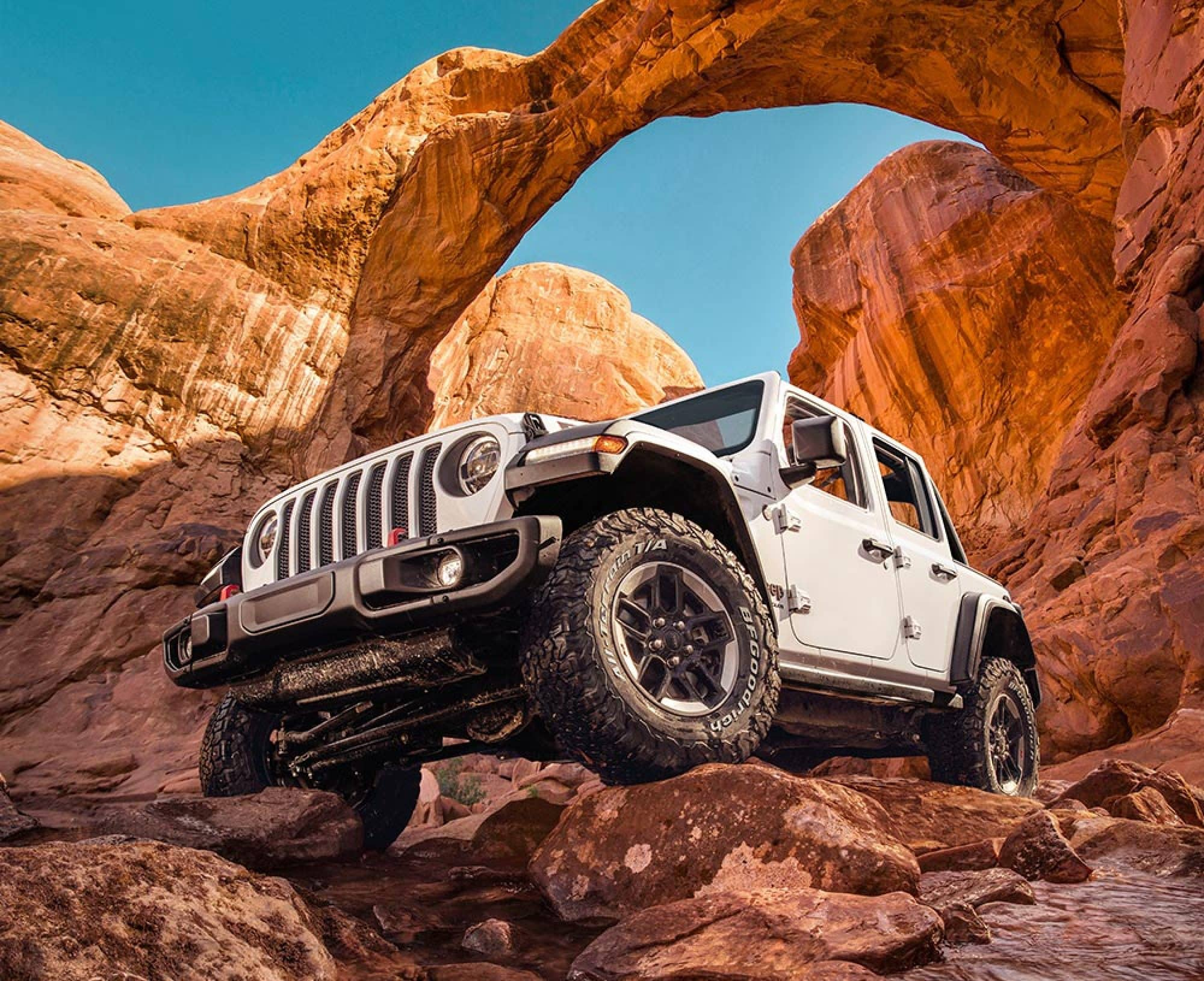 What is a Tire Rotation
Brought to You by Legacy Chrysler Dodge Jeep Ram
The Legacy Chrysler Dodge Jeep Ram service center is here to help you keep your vehicle in tip-top shape! Our experienced mechanics and technicians have years of experience working on models like the Jeep Grand Cherokee and the Dodge Durango, and will get you back on the road in no time. There are many parts of your vehicle that need to be taken care of to ensure that it runs just as it should, including your tires. Legacy CDJR is the place to take your Ram 1500 or Chrysler 300 when your tires need a checkup. Utilizing equipment like computerized balancing, alignment, and tire rotation machines, your tires will be ready to take your vehicle wherever the adventure leads you! Keep reading to learn more about what a tire rotation is and why they are important!
What is a tire rotation?
A tire rotation is a rotation pattern that technicians follow to ensure that your tires are wearing evenly in order to get the most life out of them. There are a number of different tire rotation patterns and your technician will pick the one that suits your vehicle best. The tires in the front of your vehicle have a different job than the tires in the rear and they require different rotation patterns as they wear at different rates. The typical tire rotation pattern is to cross what is called the free-rolling axle. On a front-wheel drive vehicle, for example, the front tires and rear tires swap positions and the new rear tires swap sides. On a rear-wheel-drive vehicle, technicians will utilize the opposite pattern. A "double x" rotation pattern is followed on four- and all-wheel-drive vehicles. This moves from the front right tire to the rear left position and the front left and rear right swap as well.
Why are tire rotations important?
Keeping up with routine tire rotations with the guidance of your technician and service advisor here at Legacy is vital in ensuring that your vehicle's tires wear evenly. When your tires start to wear unevenly it can seriously impact your safety and the safety of those in the vehicles around you as they can be unbalanced and impact your braking abilities. Tires are a large investment in the safety of your vehicle and it pays off to take care of them in how long they last. When you rotate them at the correct intervals and your tires are properly inflated, your vehicle will deliver optimum performance and handling.  
When exactly should I get my tires rotated?
Your service advisor here at Legacy or your vehicle's owner's manual can tell you exactly when your vehicle's tires need to be rotated. The repositioning of your Dodge Charger or Jeep Renegade's tires encourages even wear and tear and when done at the right intervals, it also encourages balanced traction and handling as well.
Booking a tire rotation at Legacy CDJR
Is your Ram ProMaster City or Chrysler Pacifica in need of a tire rotation? Maybe another service that we offer? If so, our service department is here to help you! We make booking a service appointment very easy, all you need to do is click on
Schedule an Appointment
and fill out the appointment request form. We look forward to helping you keep your Chrysler, Dodge, Jeep, or Ram model running just as it should!