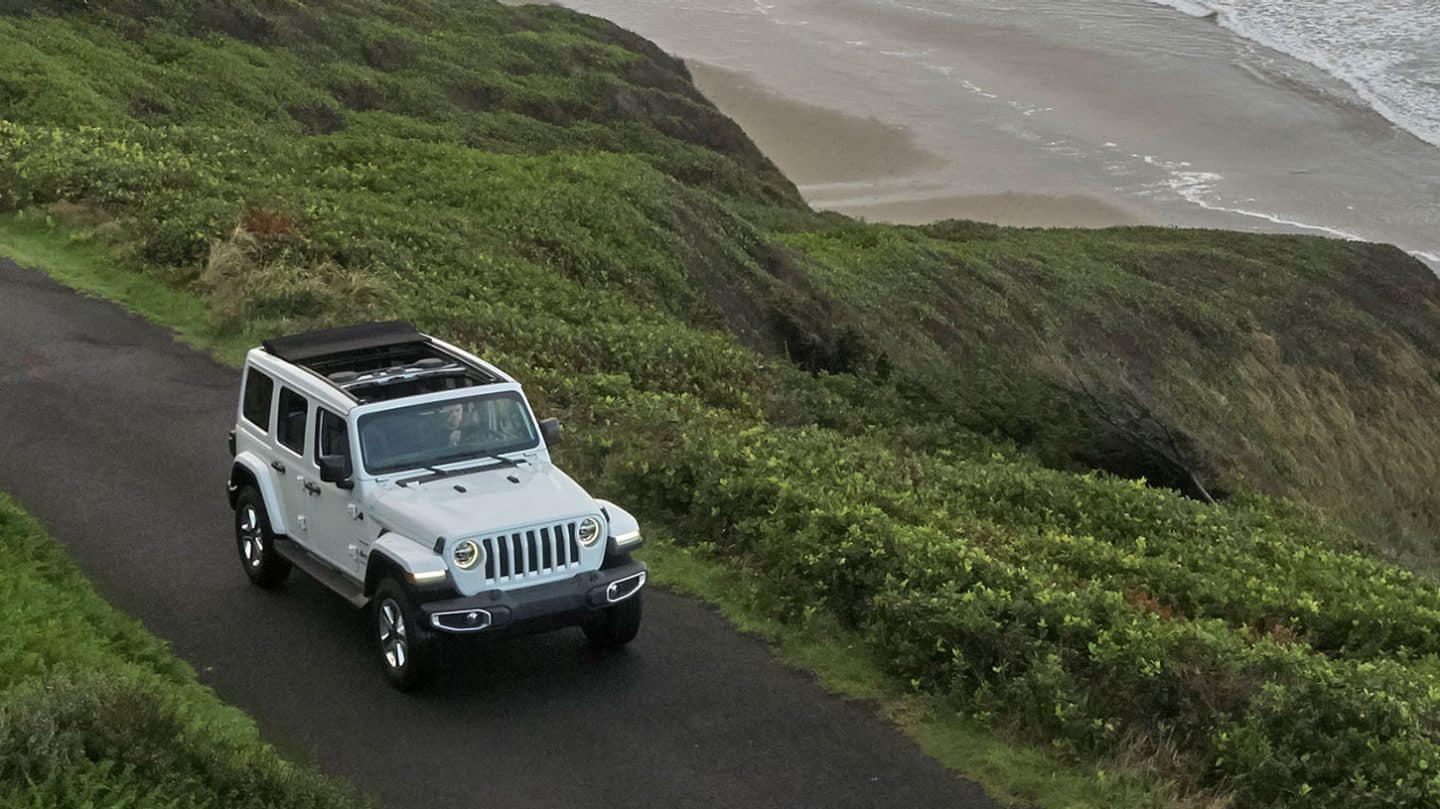 Top Scenic Drives in Oregon
Brought to you by Legacy CDJR
With Fall beginning in full bloom, the vibrant colors of the changing seasons can be seen all throughout Oregon.  Jump in the car and explore the views of our recommended Top Scenic Drives in Oregon, you'll thank us later, we promise!  But wait, before you head out, stop in and see us at Legacy CDJR to make sure your car is in tip-top shape to curve around these winding roads! Our service department is filled with highly trained professional technicians ready to tune up your brakes, change out the oil, or rotate your tires! Whatever you need to begin this breathtaking journey through Oregon, we've got you covered! For something a little bigger than a tune-up, call us and schedule an appointment or check us out online! Whatever your vehicle needs, we at Legacy CDJR are here to help!
Historic Columbia River Byway
This beautiful byway is a great way to see the magnificent colors of Fall. As you pass through Troutdale to Crowne Point you will be met with breathtaking views of the grand basalt cliffs overlooking the Columbia River Gorge. From Crown Point, you can find your way down the mountain to be encased in the changing colors of fall and one towering waterfall after another.  The byway comes to an end at the Twin Tunnels Trail, where the beauty of the Gorge will transition into the equally beautiful fir forests of the Western Cascades.   This 70 mile stretch of winding road carries breathtaking views you must see for yourself to appreciate!
Gold Beach to Brookings
The wonderful coastline of Gold Beach is sprinkled with offshore islands, beautiful beaches, staggering sea caves, and rocks that have naturally formed arches that showcase the true power of Mother Nature.  This scenic stretch of land is part of U.S. 101 and offers non-stop majestic views that will keep you satisfied for the entire drive.
Cascade Lakes Byway
The Cascade Lakes Highway spans almost 100 miles, passes through the heart of Oregon, and offers many places to pull over and admire the lookout across various lakes such as the view from Three Sisters and Broken Top. While stopping off along the renowned Deschutes River, you see many geological formations that occurred as a result of glacial and volcanic activity from eruptions dating back to the ice ages!  With the vibrant colors of Fall coming out, now is the time to appreciate all this scenic byway has to offer.
The Santiam and McKenzie Pass Route
This drive spans about 82 miles, and loops across the Cascade Crest twice for a grande view of the Cascade-pass and many of the Cascade Peaks.  From Lava Fields to snowy-topped mountains, the contrasts of this landscape will have your eyes craving more and drinking in the beautiful colors as Summer turns to Fall.  Find yourself between cedar forests and sleeping volcanoes for an afternoon of open-road driving along the Santiam and Mckenzie Pass byway, and make the most of this gorgeous byway with a picnic along the way!
Stop into our Service Center in Island CIty, OR for a tune up!
Before you head out on one of these wonderful byways, pump the brakes! Do they feel a little loose? No problem, our team at Legacy CDJR has the tools and know-how to fix them right up and get you on the road!  Explore the colors of Fall from the comfort of your finely tuned car! Stop into our service and parts department in Island City, OR at Legacy CDJR, or check us out
online
!