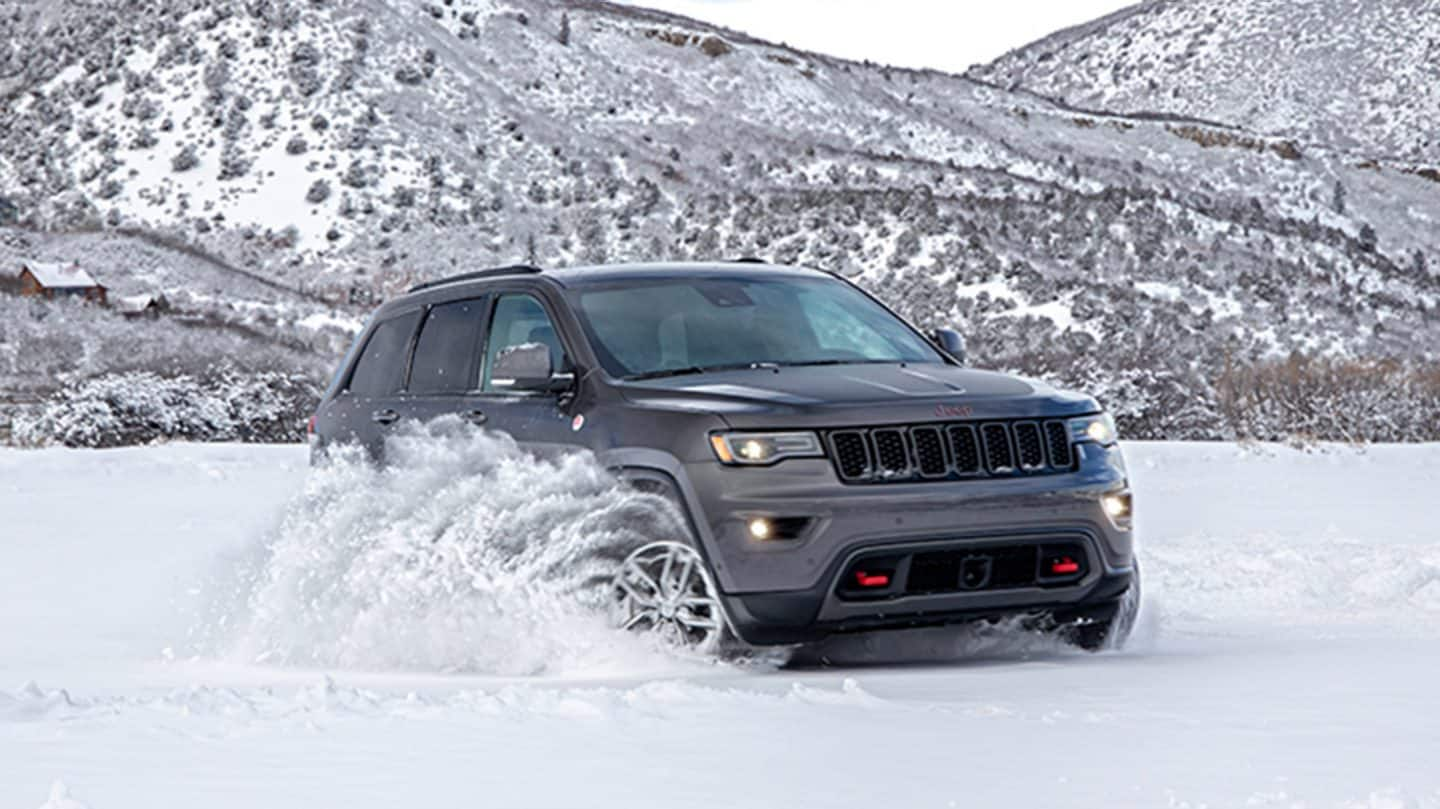 Tips for Winterizing your Vehicle
Brought to you by Legacy CDJR
There are a lot of ways to get your vehicle ready for winter and whether you are expecting to barrel through the snow and ice or want to keep your car protected from the cold and icy conditions of the upcoming months, we have a couple of tips to help you out! Legacy Chrysler Dodge Jeep Ram is your one-stop shop for all winterizing accessories and vehicle maintenance. Life can be hectic, so don't wait until it's too late to prepare your car for winter! Read our tips for getting your car safely through the winter, and then come see us at Legacy CDJR for all the quick tune-ups you need! The winter is unpredictable, but the function of your vehicle throughout the colder months doesn't have to be! Come into Legacy CDJR to get your car prepared to barrel through the snow and ice with ease, and have peace of mind all winter long behind the wheel.
Check your tires
Tires are your ultimate connection to the road, and with winter right around the corner, you'll want to be prepared to handle the unpredictable weather! A great way to check if you need new tires is by checking the tread. You can do this at any time if you have a penny! Simply insert the penny into the grooves of your tire between the tread.  With Lincoln's head facing you, check to see if his entire head is visible above the groove. If it is, you'll want to get new tires immediately.  Don't worry if you need new tires, we can help you replace them at Legacy CDJR. In fact, you might want to think about getting snow tires or all-weather tires to help you stay safe on the road through the winter months! Check out some of our specials on tires right here on our website, then stop in and we will switch out your worn-out tires with brand new tread!
Check your oil
Your car can't run without oil at any time of the year, so this tip is important all year round, but especially for the winter! When the temperatures drop, the consistency of your oil gets thicker, making it more difficult for your engine to turn over.  To determine the correct amount and type of oil for your vehicle, check your owners manual, or stop into Legacy Chrysler Dodge Jeep Ram. We would be happy to check and change your oil to keep your battery and engine running all winter long! 
Check your battery
Moving on to the heart of your vehicle, the battery.  You may have noticed it takes a little bit longer for your car to start up during the colder months.  That's because the chemical reactions needed to make your battery run slow down as the temperatures drop.  In fact, the ideal temperature for maximum battery power in your vehicle is about 80 degrees Fahrenheit! If your battery has needed a jump at least once or twice these past few months, or even last winter, it might be time for a new one! Not sure how to tell if your battery is coming to the end of its life? Stop in and see us at Legacy CDJR! We'll pop the hood and check out what's going on. Chances are you'll be driving off in no time, but if you need a quick repair, we are here to help!
Check your brakes
When you're commuting to work every day, traffic can take a toll on your brakes with all the stop and start of it all.  Heading into winter, its a great idea to get a quick update on how your brakes are holing up! When the roads get covered in snow and ice, your brakes are bound to take the brunt of the work while driving.  Have you started hearing metal-on-metal grinding when you apply pressure to your brakes? Does your car veer off to the left or the right when you engage the brakes? If either of these things are happening, it is time to get your brakes looked at by a mechanic.  Brake repairs can be simple if you catch them early, but get more expensive if and of course dangerous if you don't attend to brake problems early as soon as they arise. Head into Legacy CDJR for a quick brake tune-up and tackle the winter roads with ease and peace of mind.
Get your vehicle winter-ready at Legacy Chrysler Dodge Jeep Ram!
If one or more of these problems sounds familiar to you and your vehicle's situation, come see us at Legacy CDJR for a quick check-up! Hopefully, we can send you right on your way with a clean bill of health for your vehicle, but if something needs a repair before you can tackle the winter roads, we've got an amazing team of technicians here to help you out! Don't wait until a problem arises, get your car to our service center for a quick check-up today! If you can't stop in just yet, head to our website and schedule an appointment for later in the week!