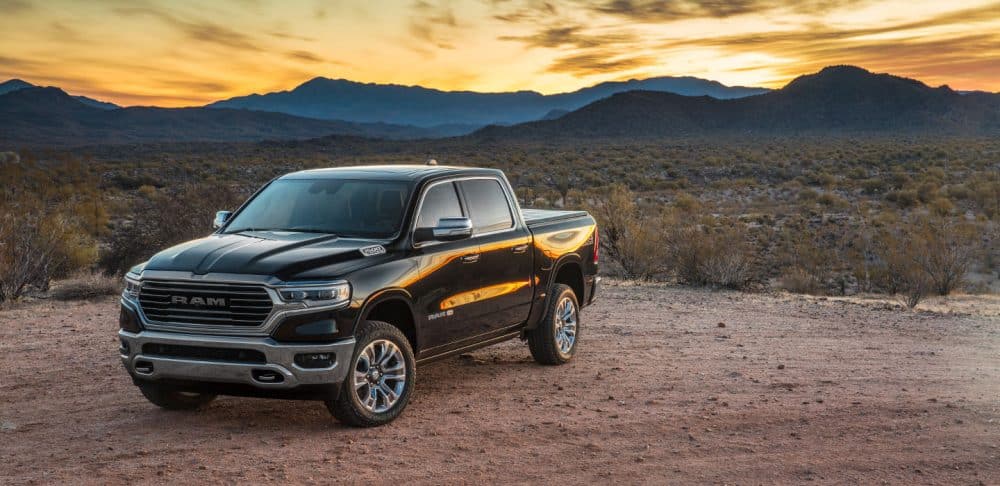 Pickup trucks hold a unique place in the United States, and in the automotive market. These vehicles have evolved from being purely about power and capability to being family-friendly along with those important attributes. Trucks need to be able to tow heavy loads while also coming with the latest infotainment system. It has become difficult, then, for the full-size pickup truck segment to include all of these features. However, one truck has done it. The 2019 Ram 1500 has proven that you really can have it all, and with Truck Trend awarding the Ram 1500 the Truck of the Year award, other people have recognized the utility. This award means that all of the time spent in researching, developing, and producing, have all combined into a huge success. The truck market is crowded with impressive trucks, but the Ram 1500 has managed to set itself apart, and Truck Trend knows it.
What is Truck Trend?
Truck Trend is an offshoot of the media brand known as MotorTrend. Truck Trend was founded in 1998 as a way to further discuss pickup trucks, SUVs, and crossovers. They even have a total audience of around 2.1 million people! This has led to Truck Trend holding an incredibly important role as a source of information between the consumer and automotive companies. Consumers are able to seek out Truck Trend and find out the latest information on the entire segment of trucks, along with the latest in reviews and awards. This reliance further puts an emphasis on the importance of Truck Trend in the automotive market, and the effect that it has on consumers. Therefore, awards given out by Truck Trend are an easy reflection on what pickup truck enthusiasts might also be feeling. No matter how tech-savvy you are, Truck Trend is easily accessible, and some of the top truck experts reside on the site!
What has helped make the Ram 1500 so successful?
The fact is, no other truck on the market today can compete with the power and technology that is so present in the Ram 1500. This pickup truck comes with two engine options, a 3.6-liter V6 and a 5.7-liter HEMI V8, which both are available with an eTorque mild hybrid system. The towing capacity with the V8 engine can reach up to 12,750 pounds! You even get a payload capacity of around 2,300 pounds. As far as technology goes, you'll find features like exclusive content from SiriusXM with 360L, a new Uconnect 4C system that includes a 12-inch touchscreen, and a 360-degree parking camera. Safety is also addressed, with features like adaptive cruise control, blind-spot monitoring, and automatic emergency braking. Really, all of these aspects put together help to create an unbeatable machine.
If you're looking to join the Ram family to see what all of the fuss is about, check out our
2019 Ram 1500 inventory
! Our latest inventory gives you the options you need in order to get the pickup truck that is best prepared to fit your needs. Whether you want extra power, or added comfort, the Ram 1500 is ready to go. Give us a call today to find out more!