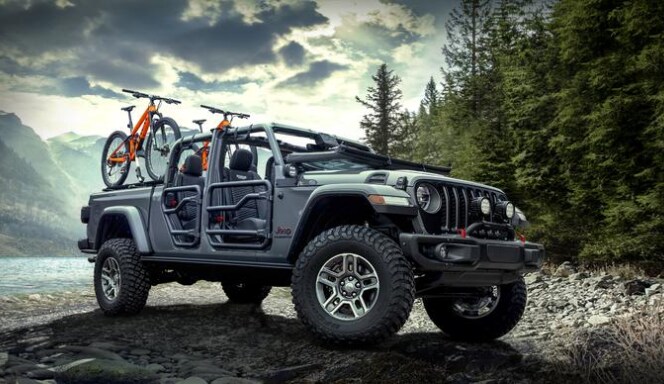 One of the best perks about buying a Jeep vehicle is the customizations you can make even after you buy it! Those modifications don't have to be aftermarket things either, but instead, Mopar parts! Mopar is a part of FCA, and because of that, any parts ordered can be relied upon to fit your vehicle perfectly. With the announcement of the 2020 Jeep Gladiator, many people were obviously excited to hear about the standard and available features. However, those people were also equally excited to learn what Mopar had in store for this mid-size truck. The wait is over. Mopar has announced that they will be making over 200 accessories and parts for the 2020 Gladiator, with the aim to further enhance an already legendary truck. This means that you can modify the Gladiator to fit your weekend adventuring, or even to just further stand out from the crowd. Interested in learning more about Mopar and the different parts that will be made available? Keep reading!
What is Mopar?
Mopar, a contraction that combines motor and parts, is a service that was originally started in 1937. The initial idea for the company was to sell antifreeze products. From antifreeze, Mopar has grown into an internationally recognized brand with FCA, which works to give an authentic performance for enthusiasts across the globe. While this brand has been around for around 80 years, the true boom with Mopar happened in the 1960s with the arrival of the muscle-car era. This era ushered in a new love for performance parts, and Mopar jumped on the train, and then led the train. Mopar expanded into performance parts that helped with handling, and enhancing speed, along with adding customer support and technical services. In today's world, Mopar distributes over 500,000 parts in over 150 different markets. Mopar is the perfect balance between service and customer care, and when you work with Mopar, you know you're getting the best they have to offer.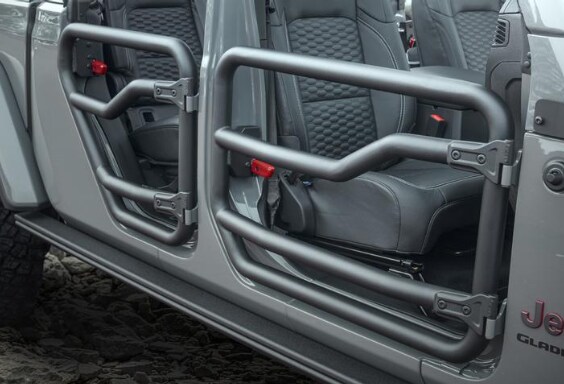 What are some of the Mopar Gladiator part options?
The parts being offered by Mopar for the 2020 Gladiator will definitely get you planning for what you want to add on. One product is bed-mounted cross rails, which is perfect for people that need a kayak carrier or a bike carrier. For anyone that needs additional storage, you can also get a bed storage system, which gives you a tailgate that opens to dual sliding drawers, and lockable storage space. Other impressive products include door sill guards, ramps, bedliners, roof rack/carries, tonneau covers, a lift kit for additional clearance, sun bonnets, LED off-road lights, rock rails, Katzkin seats, bumpers, all-weather mats, and grab handles. These products are bound to set your Gladiator apart from the rest, and also help with storage needs, off-roading, and general aesthetic needs!
The wait for the 2020 Gladiator feels like it is going to take forever, and while you wait and plan for what your mid-size truck is going to look like, consider checking out our
2019 inventory
! No matter which new Jeep you purchase, Mopar is there to give you the modifications you're looking for. Give us a call today if you have any further questions about our 2019 inventory.