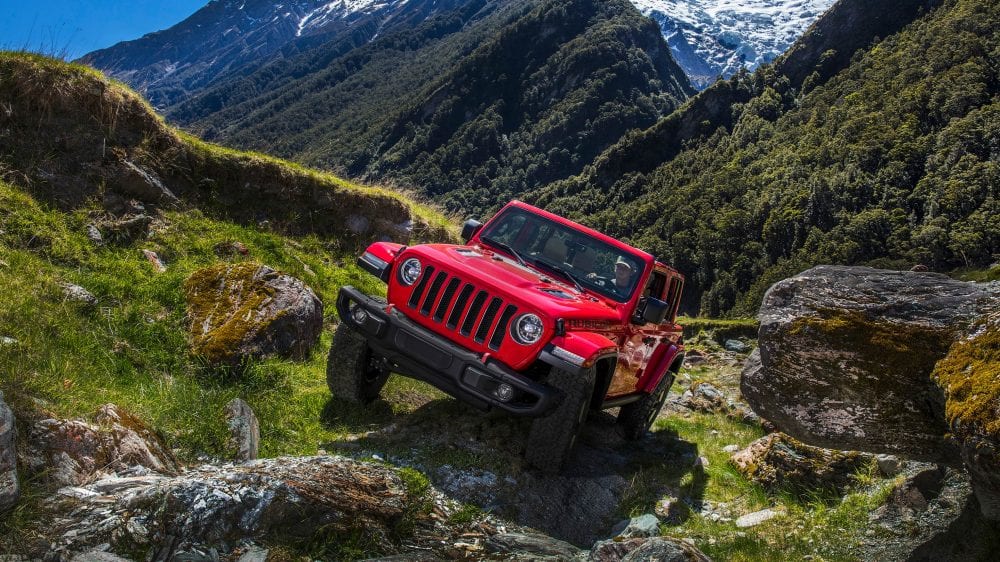 One of the most interesting and unique parts of owning a Jeep is the community that is gained when you sit behind the wheel for the first time. Part of that community is an appreciation, and a willingness to learn what exactly Jeep vehicles are capable of. Of course everyone loves the on-the-road aspects, especially in terms of day-to-day usage. But it is the off-roading capabilities that truly make Jeep vehicles special, and one of the ways to truly enjoy a Jeep is to be a part of a Jeep club. If you're interested in learning more about Jeep clubs, and clubs in your area, then you can continue reading down below!
Why join a Jeep Club?
There are many reasoning's as to why joining one of these clubs might be beneficial, and especially fun. The first of these reasons is simple--joining a Jeep club is the perfect opportunity to learn how to off-road, and the basics of four-wheel drive. This might seem almost too obvious, but it can be a daunting task to start off-roading without proper instruction or tips. But by joining a club, you have everyone else there, offering support, and giving you pointers. Another reason might be that you are simply lacking in the proper places to enjoy off-roading. Maybe you live in a small town, or you just moved into the area, but either way, an organized club is perfect in order to show you the local haunts. More than just finding the areas to off-road, Jeep clubs bring people together, and it is the perfect opportunity to meet new people who enjoy the same activity as you. Finally, any club like this is especially important in terms of community. These clubs are a great way to get involved and give back.
Which club should I pick?
Before you choose any club, it is important to figure out what you want to get out of a Jeep club, and what kind of environment you are looking for. One of the major factors is how large of a club you are looking for. Are you interested in a large organized group that does a lot of traveling? Or are you looking for something smaller and more casual? Delving deeper into your preferences is what kind of age range are you looking to be around. For someone on the younger side of things, it might be nice to be around those that are your age. However, you could be looking to learn more, and maybe you're a bit more old school. Another big aspect of clubs is what they might offer to the surrounding community. Many give back by supporting local environment issues, and they are especially invested in the trail maintenance programs. You could also find clubs that fundraise in order to give back to a local charity. Finally, think about their philosophies. Are they associated with the Tread Lightly program? Is that important to you? These are the questions you need to ask in order to get the most out of your Jeep club!
What are some Jeep Clubs in the area?
Cascade Jeeper: This Jeep club is extremely family-oriented, and has a primary focus of going on off-roading adventures with their Jeep vehicles. They follow the philosophy of Tread Lightly, which means they obey laws and trail etiquette. They also are very inclined to keep any drama out of the club. Their only condition for membership is that you own a Jeep!
Jolly Jeepers: This Jeep club follows the same Tread Lightly philosophy, as they want to preserve the open use of state lands. They go on an outing at least once per month in Portland, and they have many members that venture from other states! Furthermore, this club sponsors an off-road rally every year that is called the "Back to Basics Tour'. 
Oregon PNW Jeeps: This Jeep club is relatively new to the scene, but is no less active or impressive. This is a family-friendly group that hopes for active participation, an abidance of their rules, and that you abide by their non-discrimination policy. All you have to do to join is own a Jeep.
Buy yourself a
2018 Jeep
today, and get ready to join a club and hit those trails!