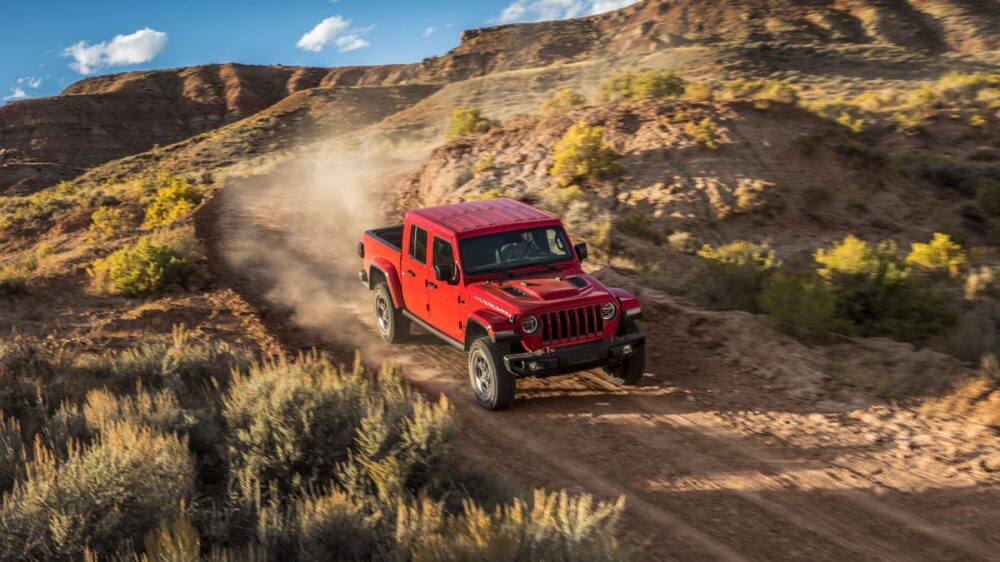 The Gladiator has arrived and it is already taking the off-roading community by storm. This pickup truck completely dominated "Mudfest", which is a competition that is hosted by
NWAPA
. This association is called the Northwest Automotive Press Association. Not only did the 2020 Gladiator take home top honors of "Northwest Outdoor Activity Vehicle of the Year", Jeep in total, won three out of six vehicle categories! In general, we aren't at all surprised that the Gladiator has already shown off its off-roading prowess, and we're excited to talk more about the event and the truck! Continue reading down below to find out more about "Mudfest", NWAPA, and the 2020 Jeep Gladiator.
What is "Mudfest"?
In order to crown the winner of this event, over 25 journalists from NWAPA spent 2 days testing vehicles on and off the road. The testing for all of this took place in Shelton, Washington, as the Ridge Motorsports Park. Twenty-two vehicles were tested from fourteen unique manufactures. The different categories include Extreme Capability, Trucks, Premium Utility, Family Utility, Compact and Mid-size Utility, and Subcompact Utility. Out of the winners from these categories, the best overall winner is chosen. In this year's case, that was the 2020 Gladiator! Really, "Mudfest" is just the place for anyone to be if they're looking for utility in a vehicle.
Can you tell me more about the 2020 Gladiator?
The Gladiator is the most capable pickup truck ever created. This is thanks to Jeep's off-roading legacy that has continued to reach for unmatched utility and open-air freedom. The 2020 Gladiator even offers best-in-class towing! Overall, there are three available powertrain combinations, four trim level options, and every Gladiator is Trail Rated. Some of the standard and available features include Android Auto and Apple CarPlay, blind-spot monitoring, forward collision warning, rear cross path detection, and adaptive cruise control. If you want to check out the Rubicon model, it features a segment-exclusive electronic sway bar disconnect, red tow hooks, and front and rear heavy-duty Dana 44 axles. Really, the Gladiator just has it all.
How important is the NWAPA?
This professional organization is incredibly influential in the Pacific Northwest and Southwest Canada. NWAPA was founded in 1991, and it now includes over 54 voting members. These members represent the internet, newspapers, radio stations, magazines, and media groups. The members of NWAPA have been testing crossovers and SUVs since these vehicles started. The non-voting members of this organization are industry professionals, and representatives from automotive manufacturers. All-in-all, if you're in the Pacific Northwest, this is a premier organization, and their votes truly do matter.
If you want to take part in owning one of the most capable vehicles ever created, then you need to check out our
2020 Jeep Gladiator
inventory. This mid-size pickup truck will never leave you feeling disappointed, and no matter your use for it, the possibilities are endless. We also hope that you'll stop by our dealership and allow us to walk you through some of our favorite features!