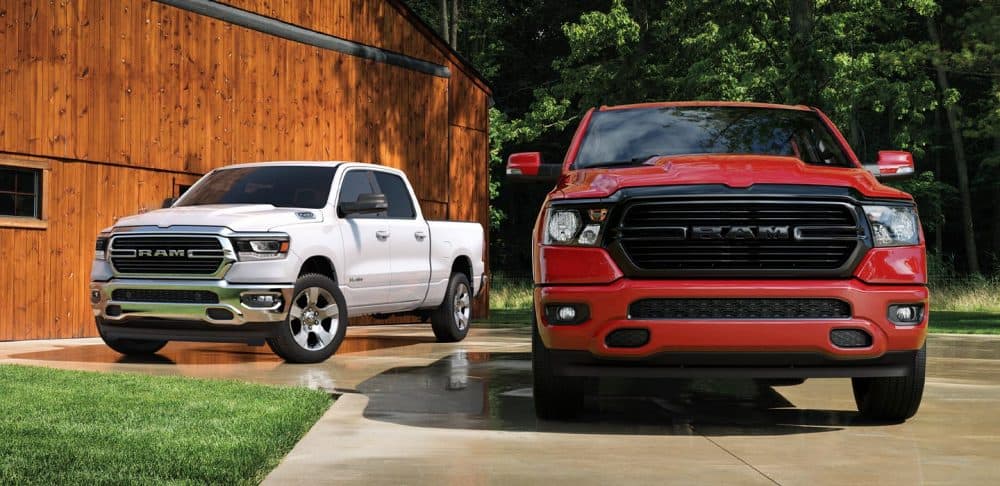 Fall has arrived, which means it's the perfect time to get your Ram truck in peak condition! Once the weather starts to get colder, you need to make sure that your vehicle is up for the change in temperature. We're here to help you get ready for an Oregon fall by following a few of our helpful tips. We hope these can not only help out your vehicle but also make your life easier in the long run. No one wants to go through any serious repairs with their vehicle, and by following our Fall maintenance tips, hopefully you'll be saved! Keep reading to get a full guide on how to best prepare your Ram for the fall season.
What are a few helpful tips to get my Ram ready for fall?
Replace your wiper blades: This might seem like something that you have the ability to overlook, but with bad and colder weather, your windshield wipers become more important than ever. If you notice that your blades are worn or cracked, now is the time to replace them before they cause any serious issues for you. Seeing out of your windshield is an essential part of a safe driving experience.
Have your battery checked: When colder weather starts to come around, your battery becomes more important than ever. Cold weather does a number on batteries, and can even lead to your battery dying. It's better to start the season off with a new battery than relying on one that might fail you in the end.
Check the heater and defroster: Oregon can experience some pretty brutal Fall months, which means you won't want to be without a defroster or heater. Before temperatures really start to plummet, make sure that these systems are in working order. No one wants to be driving to work without a heater, especially early in the morning.
Check the lights: One underrated factor of your vehicle is how well you can see when it's dark out, or the weather is bad. You need to check the operation of all of your lights, including emergency flashers, brake lights, parking lights, taillights, and headlights. This is for your safety, but also for the safety of people around you.
Look under the hood: We can't forget about, perhaps, the most important part of your Ram! By checking under the hood you're ensuring that everything about the engine is running smoothly and efficiently. One small issue with the engine could lead to catastrophic damage that no one wants to deal with when the weather gets cooler. Bring your Ram to your local Ram dealer, like Legacy CDJR, and those mechanics will make sure that everything is running well.
How can Legacy CDJR help?
At our dealership we have the best
service center around
. This means that we have incredibly professional mechanics who want to be a part of keep your vehicle in top shape. At the weather changes, schedule a service appointment with us today so we can help prepare you for everything that Oregon has to offer. We hope to see you soon, be sure to stay warm this Fall!