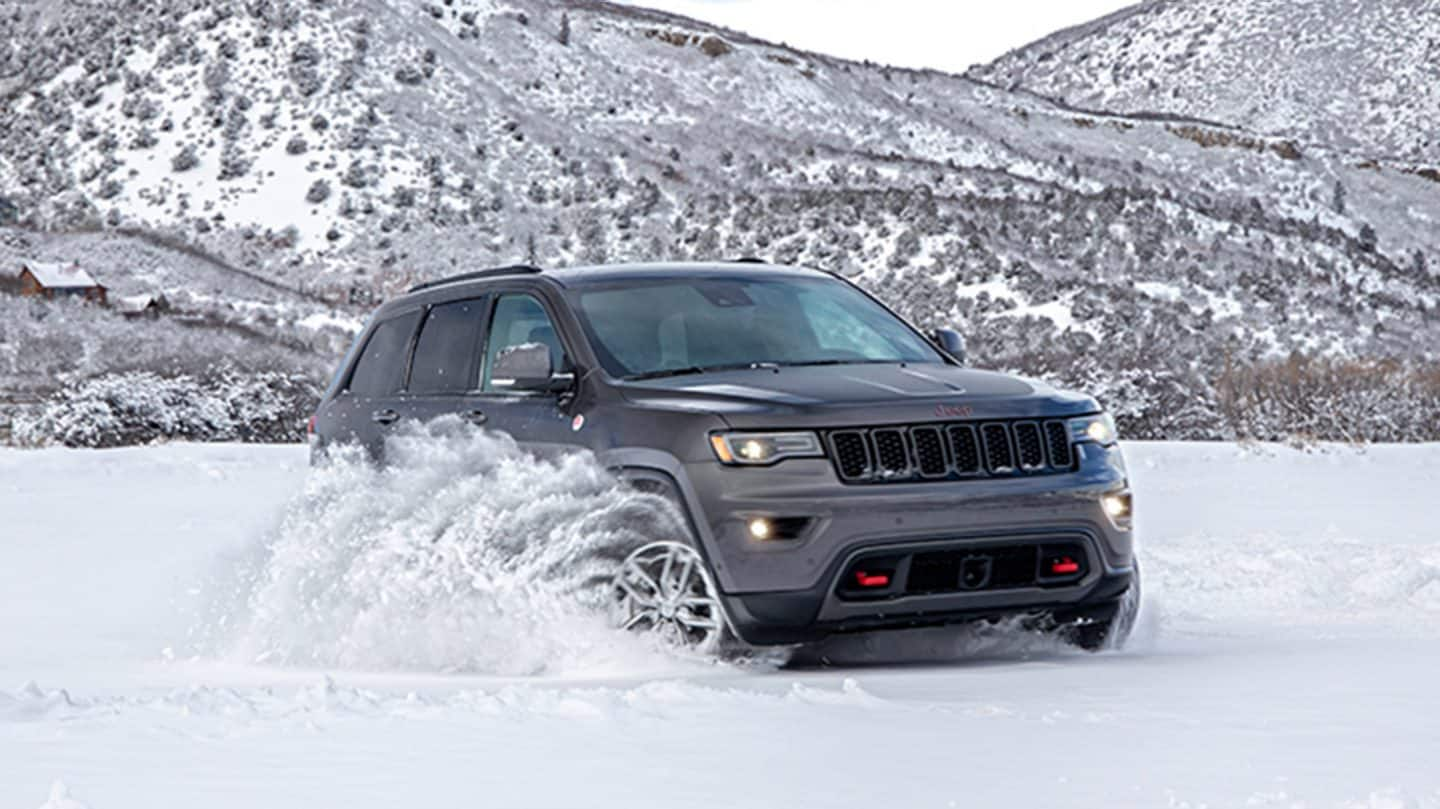 Benefits of Winter Tires in OR
Presented by Legacy DCJR
Winters in Oregon can be harsh, even before you get on the road. Driving in the Pacific Northwest winters can be brutal when you're unprepared for the driving conditions. So how do you prepare for the winter roads? Start with your tires! Your tires are what connects you to the road, making them one of the most crucial safety features. Having a set of winter tires that you only put on in the winter months can significantly increase your safety and that of others. This topic can bring up a lot of questions, so we'd like to address some of the common ones. Continue reading to learn more about the difference that winter tires can make!
What is the Difference between Winter and Summer Tires?
Great question! The difference between the two starts on the inside of the tire, with the tire's compound. In winter weather, you want a tire with a softer and more flexible rubber compound that can better withstand the cold to get better traction when the temperature drops. Summer tires employ significantly harder rubber, which is excellent for resisting heat but is not designed for the cold. Another difference between the two is the tread. Summer tires are designed with larger patches of rubber and fewer grooves and sipes (grooves go with the direction of the tire, sipes are smaller and go across the tire). While there are fewer grooves, they are wider than the grooves on winter tires. This is to quickly whisk water away from the tire surface to prevent hydroplaning. Conversely, winter tires add many more grooves and sipes to the tread pattern. The tread is also deeper in snow tires to maintain grip in snow. The sipes channel snow away from the tire, so the tread stays in contact with the road.
When Should I Change My Tires?
While it's easy to assume that winter tires are only needed in the snow, there's actually more to it. As was mentioned above, the rubber compound of winter tires is designed to withstand cold better than summer tires. That being said, experts recommend swapping to snow tires when the temperatures drop and consistently stay below 50 degrees. When tires get back to above 50 degrees and stay, there is when it's time to swap back to the summers.
Winter Tires at Legacy DCJR
If you're looking to significantly improve your winter driving experience and ensure your safety in the upcoming season, come on down to the Service Center at Legacy Dodge Chrysler Jeep Ram. Our experts will give you additional information about snow tires and advise you on the best ones for your vehicle that fit your budget. Check out our current tire specials going on right now and schedule service using the links below. We look forward to serving you!