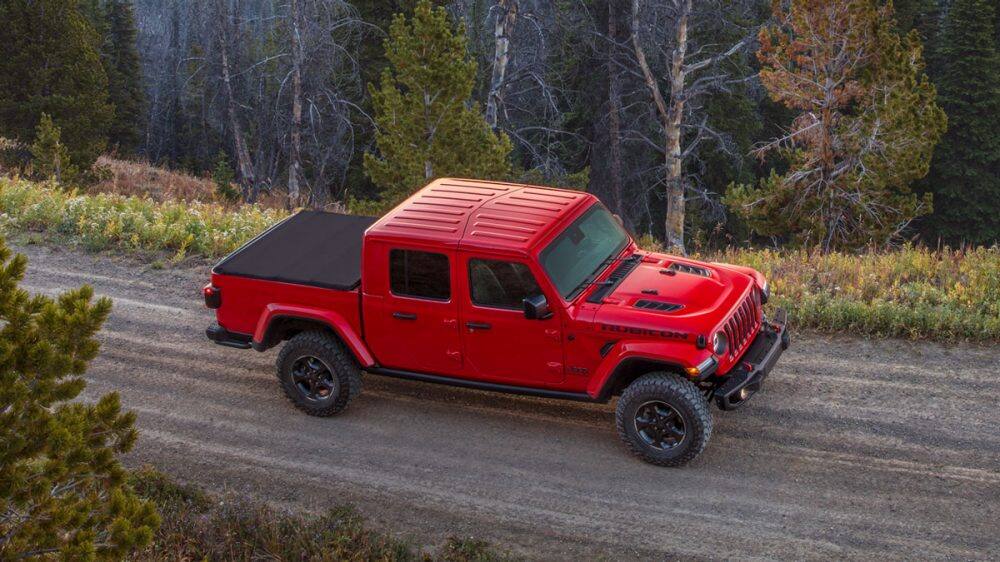 2021 Gladiator EcoDiesel Announced
Brought to you by Legacy CDJR
Well, the addition to the Gladiator that you've been waiting for has finally arrived! Everyone knows that when it comes to Jeep, there's something about an EcoDiesel engine that gets you extra excited. In the case of the 2021 Jeep Gladiator, the EcoDiesel engine is here to really put this midsize truck over the top. Today we are going to be discussing this engine, what it offers, and how it can help you get the power and fun that you've been waiting for. At Legacy CDJR, we want to be the first place you look when a new Jeep comes out! Keep reading down below for all of the information about this engine that you've been waiting for.
What is this engine?
We know we've said EcoDiesel a few times, but that doesn't tell you the full picture as to what this engine is, and what it can do. This engine itself is a 3.0-liter EcoDiesel V6, which is rated up to 442 pound-feet of torque, and around 260 horsepower. This engine is available with the Sport, Overland, and Rubicon models. You'll also find that it comes standard with engine stop-start technology. Paired up with this engine is an eight-speed automatic transmission, which is calibrated for low RPM shifts, and for all of your on- and off-road needs. There are even over 40 individual shift maps that can help to optimize 4x4 capability, performance, and fuel economy.
What makes this engine so special?
There are many different ways that Jeep has made sure that the new EcoDiesel has the dynamics and fuel economy performance that you want with your Gladiator. One of the first changes that this engine has undergone is a water-cooled turbocharger, which comes with low-friction bearing and variable geometry turbine. Another change is the redesigned cylinder head intake ports. This change helps to increase performance and even the fuel economy! Other major changes an optimized compression ratio, lightweight aluminum alloy pistons, high-pressure direct-injection fuel injector nozzles, an exhaust gas recirculation system, and improved NVH with offsetting the piston pin .03 millimeters.
Anything else I should know about this engine?
Jeep has truly created something special here. This EcoDiesel engine makes sure to use a forged steel crankshaft and connecting rods, cooled aluminum alloy piston, heat-treated aluminum cylinder heads, and even a turbo Charge Air Cooler to maximize cooler temperatures. Every single engineer that has put their heart and soul into this engine has had a say as to what makes this engine tick. No matter what, this engine is reliable, powerful, and worth your time.
Jeep Gladiator Inventory at Legacy CDJR
At our dealership, we will always have the Gladiator inventory that you have been looking for. As soon as the EcoDiesel comes out, make sure that you choose us as your dealership of choice! We want to help you out as much as we can!